The Analysis Of A Breakup
---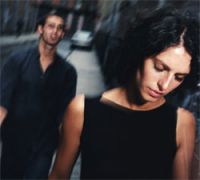 By IRavin
Many psychologists have attempted to explain the process of a relationship breakup ("breakup"). The prominent psychologist L. Lee listed 5 separate stages leading to a breakup.

First, one or both partners become dissatisfied with the relationship. Second, both partners become aware of the relationship problems. Third, both partners try to negotiate a solution to these relationship problems. Fourth, both partners have trouble negotiating these relationship issues. Finally, the proposed resolution does not fix the relationship problems and no solutions are accepted or applied.

When analyzing the emotions which underlie a breakup, prominent relationship expert Susan Elliot documented several different emotional stages one would feel during the breakup. Here are the 8 different emotions which underlie the breakup.

First, there is shock and disbelief. Second, there is review and a painful relinquishment. In other words, you may feel a void which you cant do anything about. This can also include feeling lost, alone and in pain. You may also continue to rehash the break up and relationship. Third, there is a feeling of devastation. Fourth, there is disorganization and confusion. Fifth, there are feelings of anger.
Sixth, there are feelings of guilt. Seventh, the mind tries to put the world back the way it was. Eight, there will be reorganization and acceptance. This involves starting to move on and find some peace about the breakup.
Related Articles