Advice for Dating
---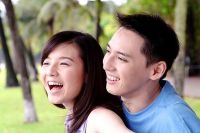 By IRavin
Dating is akin to finding a great job. Think about the steps you follow when trying to find a great job. You spend countless hours and energy into networking, interviewing, connecting, impressing and finding a good fit. This can take the form of: reworking your resume; searching on and off-line for jobs; networking; sending your resume; following up; scheduling interviews; and interviewing.

The same process applies to dating. First, identify the type of women you like to date. Second, determine where is it most likely you could meet this sort of woman. Third, find ways of networking with these women. Fourth, improve your presentation and appearance. Fifth, distinguish yourself from the other candidates. Finally, make a great first impression.

The process of finding a great person and a great woman are essentially the same. Rely on a network of friends and colleagues, make an effort, identify what you like and how you will get there, and make a great impression.
Related Articles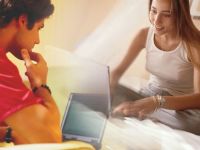 Things To Remember While Dating Online
By IRavin
Online dating is a great way to connect with quality singles. As in \"real life\", online dating is great when used in a healthy and honest way. Here are a few tips to remember when dating online that will help you keep you online dating experience \"healthy and honest.\"